Payhawk now offers an "Enterprise Suite" option, which includes the necessary financial tools to manage business spend, and provides impeccable customer care. But what exactly does that entail? Microsoft Dynamics 365, Single-Sign-On, 3% Cashback, and Digital Wallets are amongst the most exciting features included. This blog article gives a short overview of their significance for businesses. 
INTEGRATION WITH MICROSOFT
DYNAMICS 365
The focus here is on the Microsoft Dynamics 365 Business Central extension. It's an ERP-based solution created to provide insights into the business process and enhance decision-making. 
Dynamics Business Central is suitable for SMEs, targeting organisations with up to 250 employees. It can operate across different departments and groups within the business entity and display information about its overall performance. The tool's main capabilities focus on supply chain, and finance operations, depending on customer needs. 
Despite providing a comprehensive solution for monitoring companies' business flow, such ERP systems lack flexibility and real-time visibility – something that Payhawk excels in. Being able to reconcile expenses made through Payhawk corporate cards with an ERP system automatically means that a business entity gains complete control over all financial transactions. That is why integration between the two is crucial for users. 
SINGLE SIGN-ON
Logging in faster and eliminating the need to remember numerous passwords are the most well-known benefits of Single-Sign-On. We encounter SSO authentication daily when we use social media sites like Facebook, or when we log into G Suite. In the context of enterprises, SSO has even greater significance. The usage of various software within companies results in disintegration and misalignment. IT departments struggle to maintain the various platforms and employees are burdened to switch between numerous accounts to do their job. 
SSO and security: Statistically, nearly 60% of employees use the same password for all applications they require. This translates into a major security issue, as one cyber breach could give intruders access to all organisational systems. SSO increases protection by consolidating information about who has access to what particular structures, and facilitates visibility and control. 
As an added benefit, companies can impose policies to ensure greater user protection. These include requirements for password complexity, length, or regular password updates. So, when users choose a single set of credentials for all log-ins, this data is considerably more secure.
SSO and user experience: Eliminating the need to type in credentials and wait for the application to confirm access for each platform significantly boosts user experience. This also translates to higher productivity levels amongst the workforce, as employees are not required to undertake additional actions to locate or recall their passwords. Being able to rapidly switch from one application to another increases motivation to perform a small task immediately, as opposed to waiting for work to pile up. 
Why did we choose SSO as a major feature for our enterprise solution? The ability to use the same log-in data is not only convenient but also creates a feeling of a well-structured and unified system. We want our users to trust us, and to consider Payhawk as one with their other work software. Payhawk will use SAML 2.0 to authenticate user identities against their own corporate directory.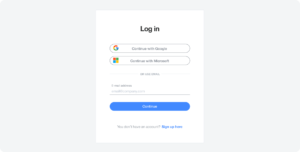 3% CASHBACK ON ALL PAYMENTS
Credit cards cashback means that for each purchase a user makes, a certain percentage of the sum is transferred back to them. There are different terms and conditions for receiving cashback: the most common being flat-rate cash back cards that return the same fixed rate, disregarding where and how much money is being spent. This seemingly small percentage (most options vary between 1-2%) of cashback makes a big difference when applied to business spending. 
So, as an expert in company spending, Payhawk announced 3% cashback on all payments! 
Why is this announcement bound to disrupt corporate payments and the expense management market? In practice, 3% cashback means that for every purchase of 10 000$, clients are eligible to get 300$ reduced from their monthly subscription. The cashback limit is the customer's monthly invoice amount, which makes this feature particularly well-suited for users that spend heavily through their corporate cards. 
Payhawk's industry-first corporate card with such a high level of cashback capped at subscription is complementary to all other enterprise features for a truly holistic experience.????
_______________
Payhawk's new suite of enterprise tools provides an efficient financial stack to control business spend at fast-growing multinational companies. Learn more about our new features and how they can transform your financial processes here.