After extracting all relevant and important data (including custom fields) from your expenses, the next logical step is to send it to your accounting system. We want to remove any unnecessary additional actions and make sure that once your expenses are reviewed in Payhawk, they automatically get pushed to DATEV. So that you don't have to waste time weekly/monthly or whenever to manually export and re-upload data. An effortless, efficient and automated solution.
One click exporting
Getting started with Payhawk and Datev Cloud Services literally takes seconds. Once connected users can seamlessly export in real-time with just one click. Additionally, we designed the process with accountants in mind and push expenses to Datev the moment they are reviewed on Payhawk making sure that at the end of the month you won't have a huge pile of expenses annoying your tax consultant.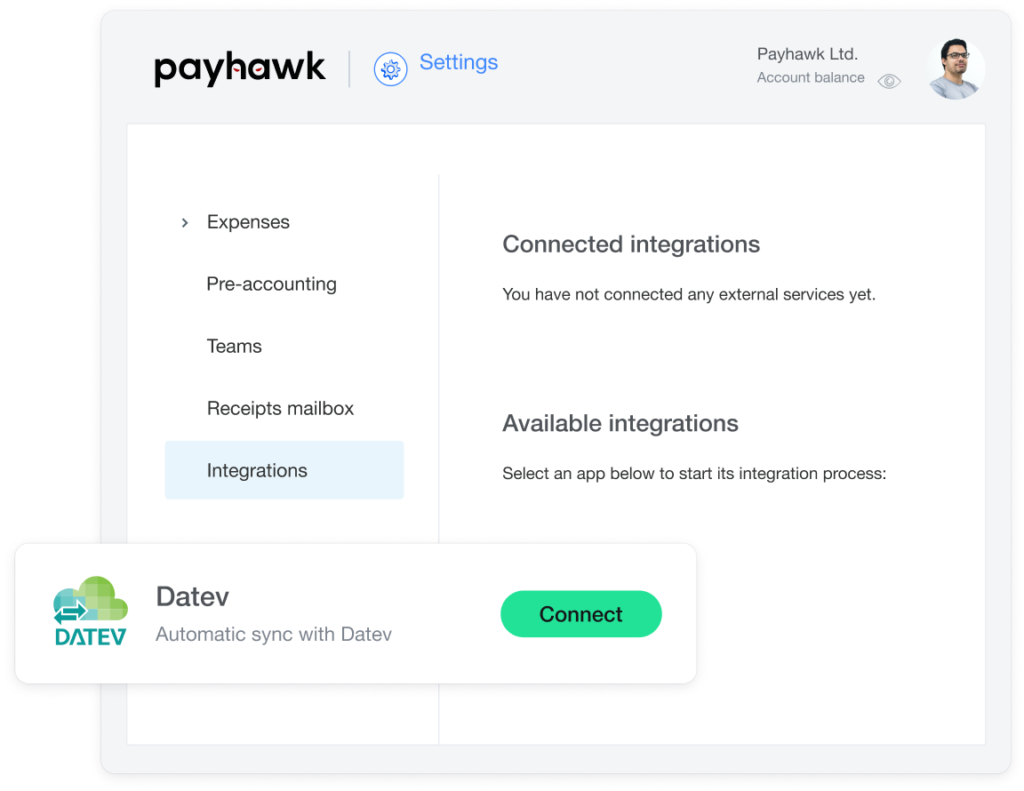 All the necessary data at the tip of your fingers
Payhawk's Datev integration relies on the next generation accounting tools such as automatic expense categorisation, customizable expense fields (KOST1, KOST2), default tax rates and dynamic supplier recognition.
All of this is coupled alongside clever insights that tell the users whether they are missing some essential information before they export their expense. Customers have full control over the data that gets pushed to their accounting software and we've taken an extra step to prevent them from exporting the same expense twice or without any vital for the tax consultant data. When an expense on Payhawk is reviewed, it will automatically appear on Datev without any extra work needed.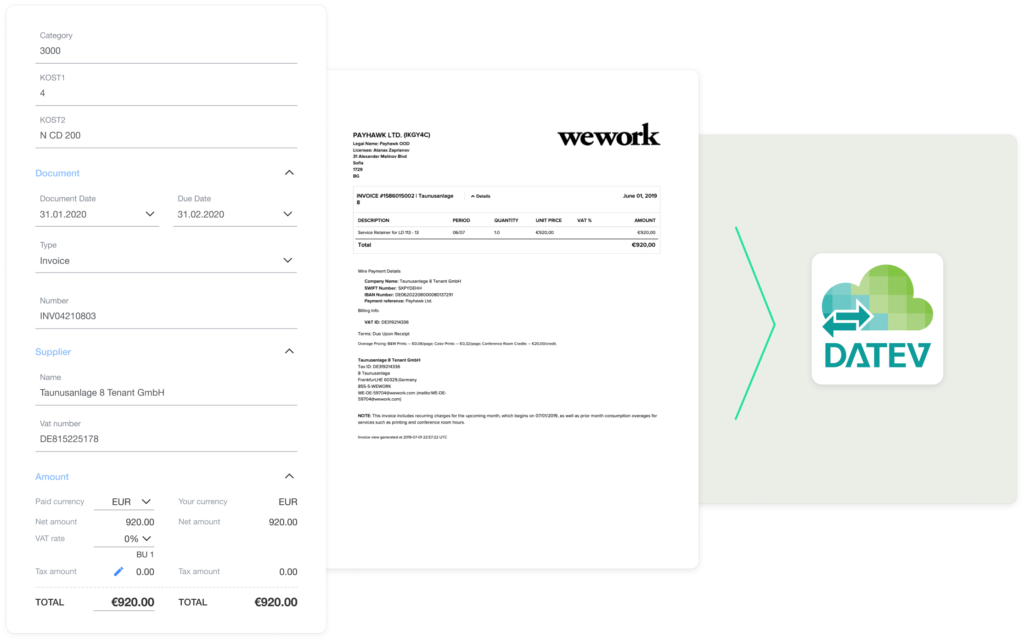 If you want to find out more about how Payhawk uses Datev Cloud Services, you can visit our help center or book a demo with us