Say Hi to Payhawk Bills, a new process meant to automate bank payments
In general, transfers involve plenty of manual work and produce a lot of bottlenecks, primarily coming from:
An approval process before paying bills and accepting new suppliers

Manually transcribing IBANs or sort codes and payment details

Dealing with tokens and limited access in banking portals

Reconciliation of financial transactions in the company books
Payhawk Bills gives companies the option to pay outstanding invoices directly from the product. That way the organisation has a holistic view of its payments as it combines card, cash, and bank payments in a single process.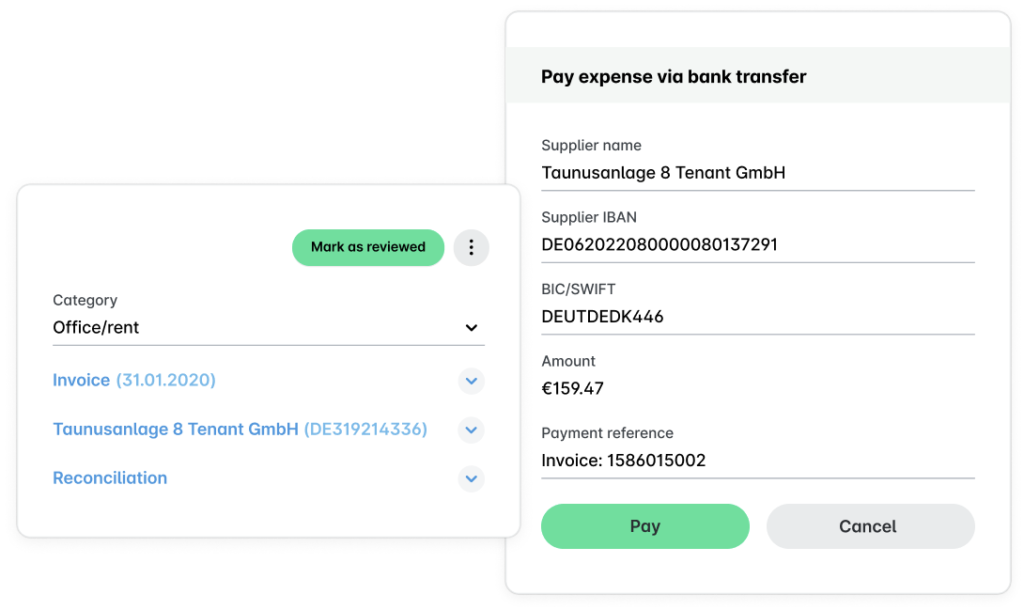 Until now, if an employee had to pay an invoice via a bank transfer, a separate process was needed. Based on our previous findings, on average 3 other people would have to be involved, regardless of the fact that expense approval and allocation of funds have already happened.
With Payhawk, all stakeholders follow the standard procedure as with every other expense. The company reduces complexity and all process stakeholders save time and resources.
Payhawk Bills is now available for all of our Premium Spend and Scale customers with a standard SEPA or Faster Payments transfer fee of €1 or £1 depending on the transfer currency.
Here you can learn more about paying expenses via a bank wire with Payhawk.
It's time to leave your online banking and start paying your bills the smart way.
If you need help or have any questions, don't hesitate to reach out directly.
Just click on the chat icon in the bottom right corner and a member of our team will be with you in a minute!