Realtime exports of your payments
Getting started with Payhawk and Quickbooks literally takes seconds. Once connected to Quickbooks, Payhawk will automatically begin track of transfers and expenses. Apart from being available in real-time, our integration eliminates the chance for human error since all bill payments will be automatically recorded on Quickbooks. Additionally, we designed the process with accountants in mind and push expenses to Quickbooks the moment they are reviewed on Payhawk.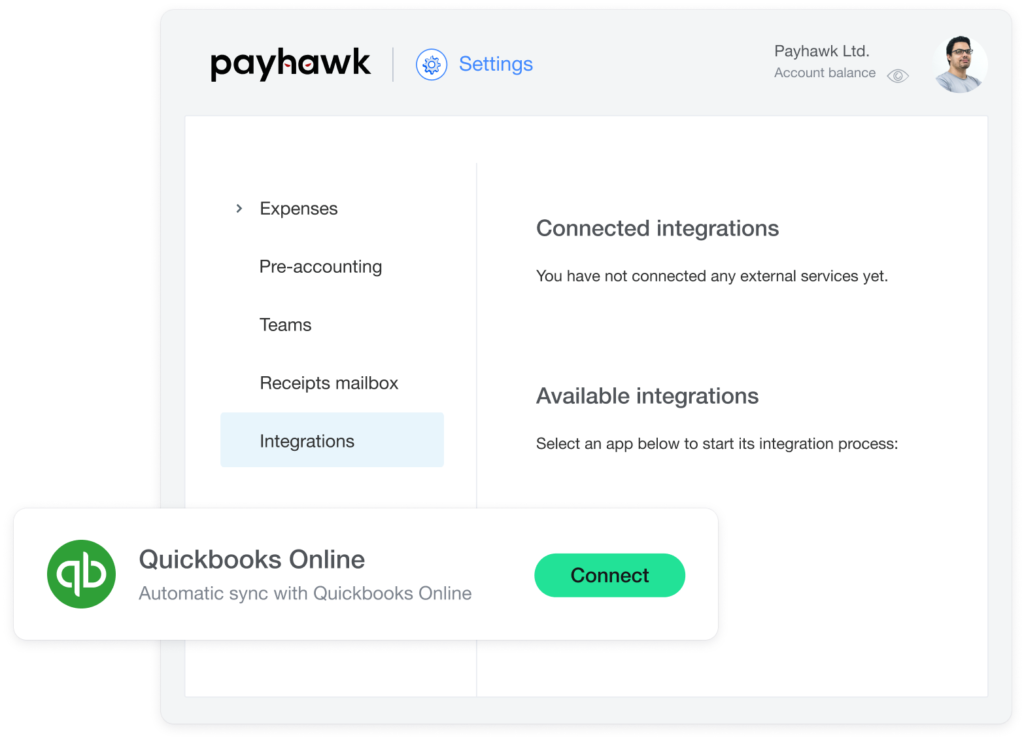 All the necessary data at the tip of your fingers
Payhawk's Quickbooks integration leverages the next generation accounting tools such as automatic expense categorisation, customizable expense fields, default tax rates and dynamic supplier recognition. All of this is used together with Quickbooks, ensuring that customers have full control over the data that gets pushed to their accounting software. When an expense on Payhawk is reviewed, it will automatically appear on Quickbooks without any extra work needed.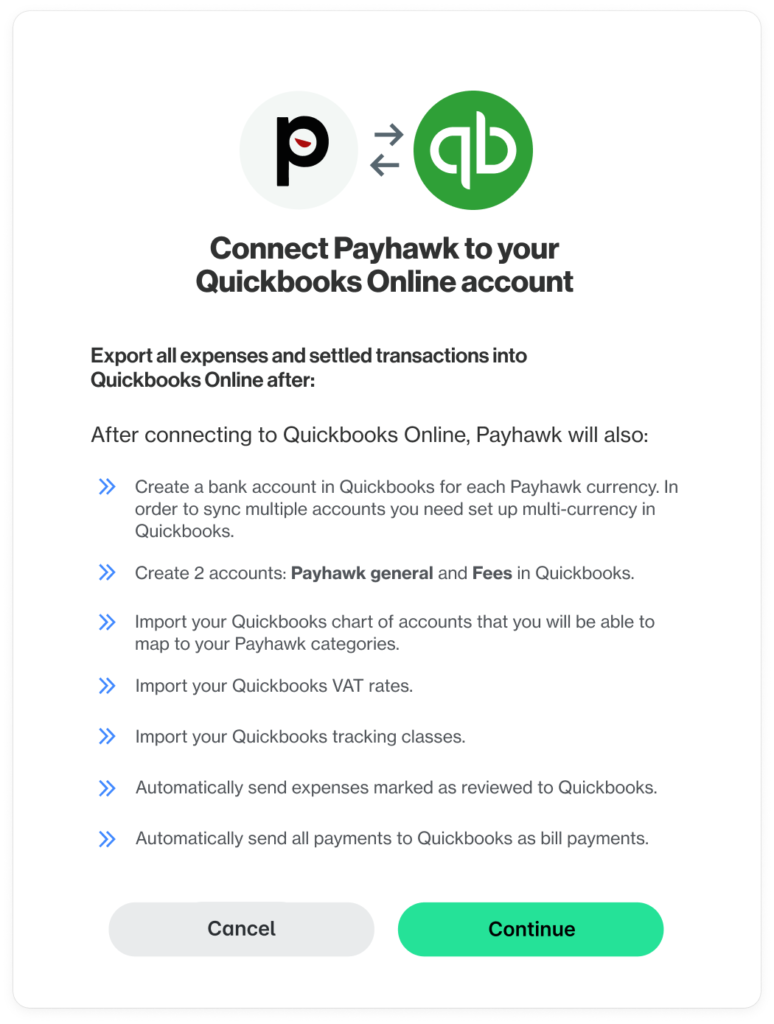 If you want to find out more about Quickbooks, you can visit our help center or book a demo with us