Connect
Open an account and load your funds from existing bank accounts
Issue
Distribute cards with spend policies to employees
Control
Run approval workflows for outliers
Automate
Extract and export data straight to accouting systems
Go Paperless
Keep all receipts and invoices in a tax compliant digital archive
Connect
Thanks to PSD2 and Open banking, Payhawk connects directly to 3000+ banks across the EU or simply wire funds to load your new virtual bank account without any fees involved. Your virtual bank account is kept in safeguarded account and allows flexible control and management of your funds that is unmatched by traditional banks.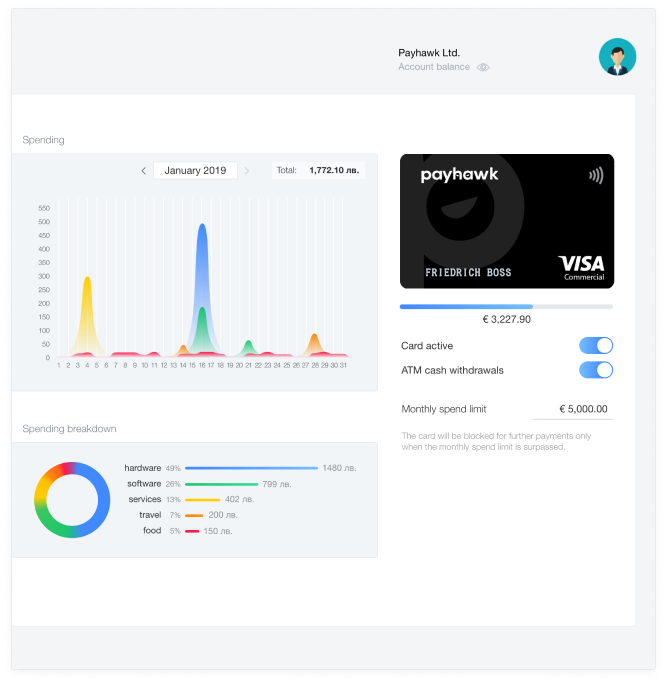 Issue
Instantly issue physical or virtual Visa Commercial Debit cards to your employees with 1-click. Assign recurring monthly budgets or on-demand cards that work with request and approval of funds through the Payhawk mobile app. Manage spend limits, ATM withdrawals, and have instant control on your company cards.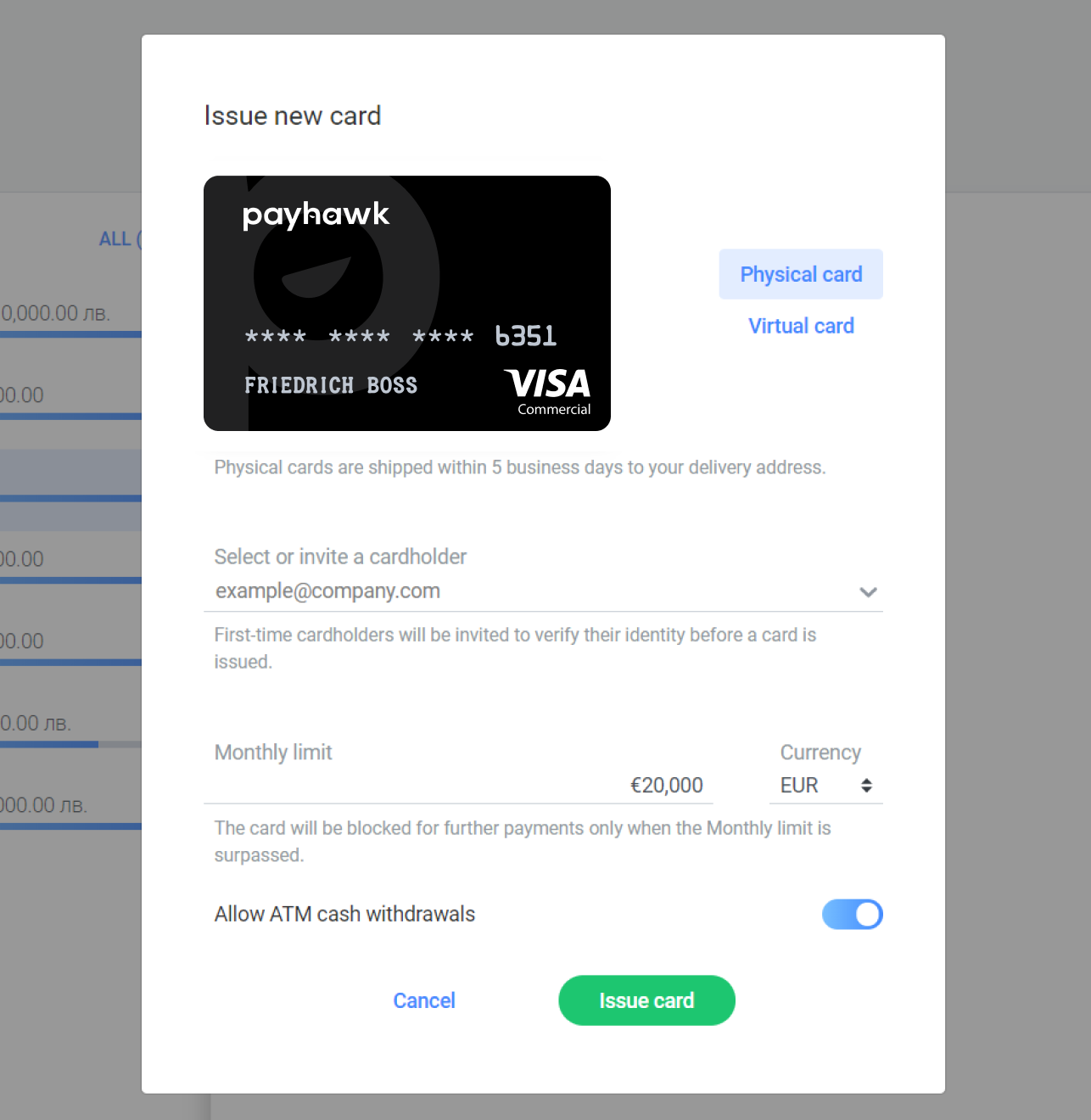 Control
Run approval workflow for card expenses above certain amounts or recurring expenses that increase month over month. Manage approvals for payments in cash that need to be reimbursed, and automate outstanding bill payments with SEPA transfers directly from Payhawk.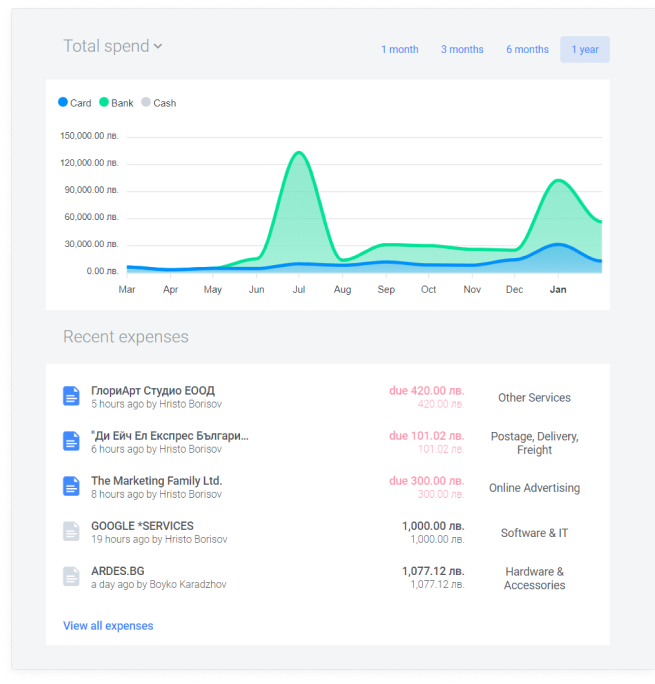 Automate
Rely on powerful data extraction algorithms to simplify your bookkeeping and push ready to reconcile data straight into your accounting systems using our rich export options.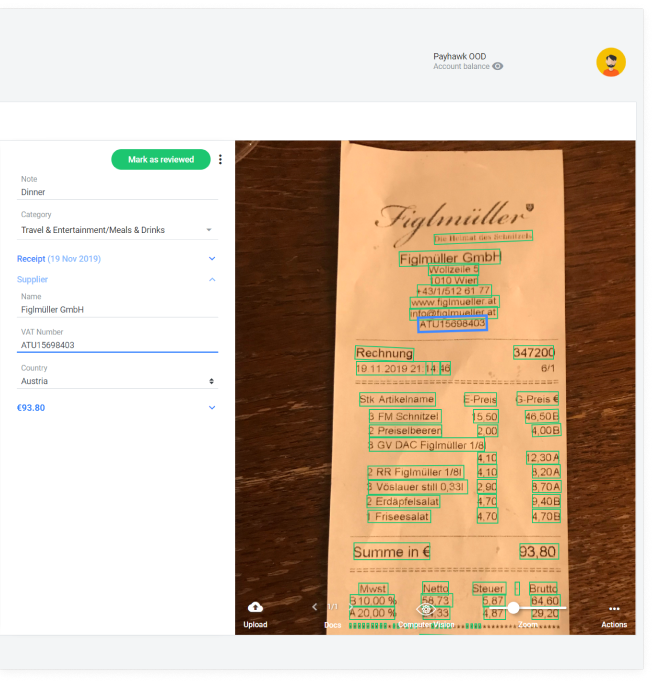 Go Paperless
Once uploaded to Payhawk, your employees can throw away receipts and invoices, and rely on a tax compliant digital archive that transforms your business to paperless administration.