Some things finance managers need to make sure of is that: 
All due invoices are paid to the respective suppliers and

All company expenses paid with personal funds are reimbursed to your employees.
Before it gets paid, however, every expense should be approved by the right person to ensure that it complies with the company policy and is within its respective budget.
To achieve that, most companies have a different approval process based on the expense category, amount, or department of the employee.
Unfortunately, there's a lot of unnecessary institutional overhead surrounding that process:
Non-compliance with company policy


Many

employees have not read their company policy, or they are not sure whom they need to submit to. This results in expense requests which are not in the hands of the correct approver and constant back and forth.   

Process inefficiencies


Hitches at any stage of the approval process can be costly.

Most expense

requests for example have to be returned to employees for additional information or resubmission and there is no efficient way to do so.

Longer invoice approval cycle


The average small-to-mid-sized company takes about 25 days to process a single invoice when using a manual process. This causes delays in paying employees and suppliers on time resulting in late payment fees.



So how do we crack this?
Introducing Payhawk Workflows
Define your custom expense policy

Different companies have different needs. And different expense types might require a different approval chain. With Payhawk Workflows, you can ensure every document is reviewed by the respective approvers according to your company policy. Whether it's based on an amount threshold, expense category or company structure, we make sure the request hits the right person so that employees' mistakes are avoided.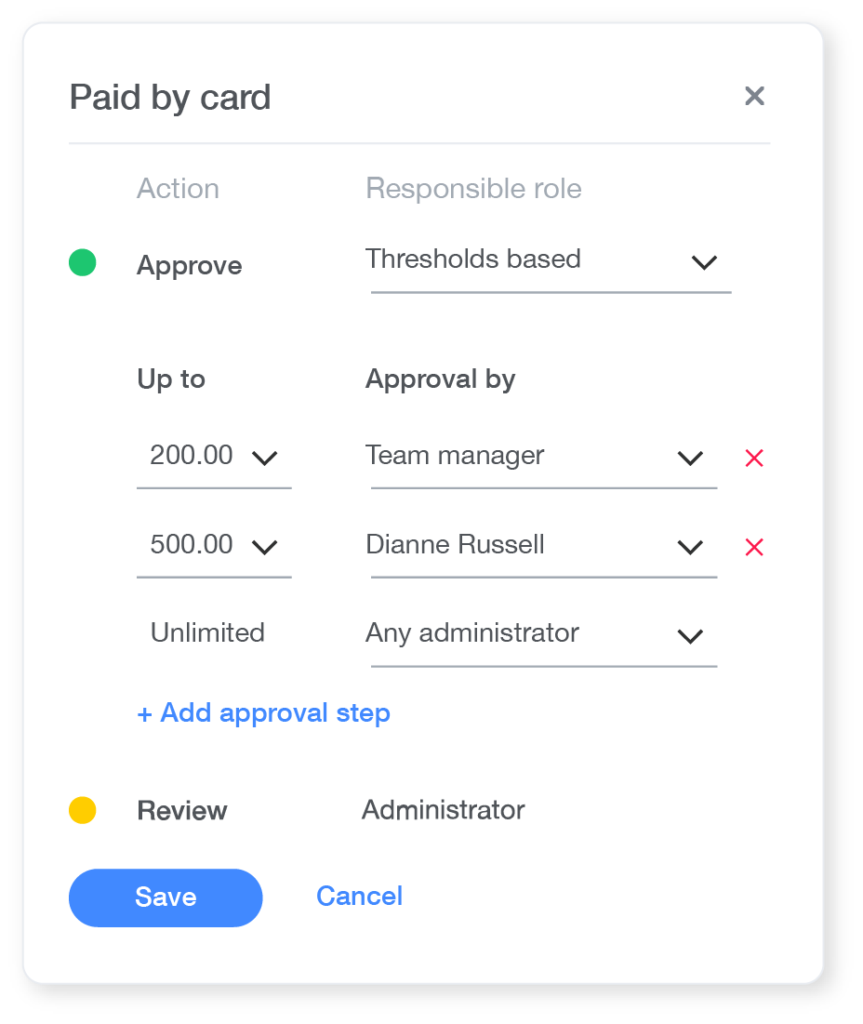 Accelerate your approval cycle

Slow cycle times cause your invoices to become a bottleneck which has an adverse effect on business. In order to decrease the time of invoice approval, Payhawk makes sure that employees submit all necessary expense data. Once submitted, the approver (based on your predefined policy) instantly receives the request in their inbox with all required information. Once they verify it, they can instantly approve the request, making it ready for payment or continuing on with the next person on the approval chain. To make it even more convenient, we have allowed both employees and managers to submit, approve and decline requests directly from our mobile app.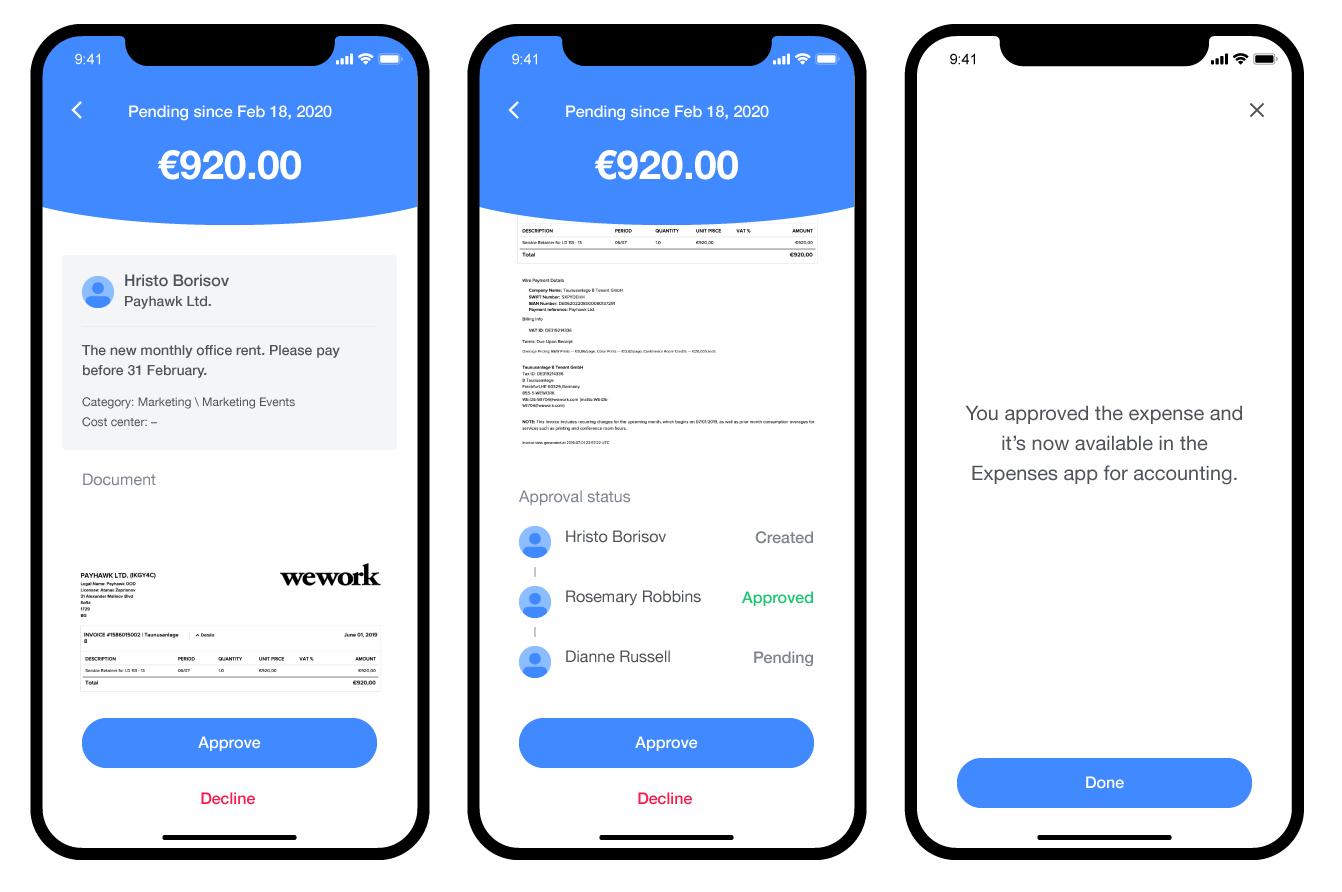 Improve internal workflows
Whether you are the person responsible for approval or an accountant, you might need to request additional input. Sometimes, there is a wrong or badly captured document that the employee needs to resubmit. Or, for example, the accountant spots a wrong VAT on the invoice and wants a new document containing the correct one. That's why we would allow accountants and approvers to return an expense back to the employee for resubmission.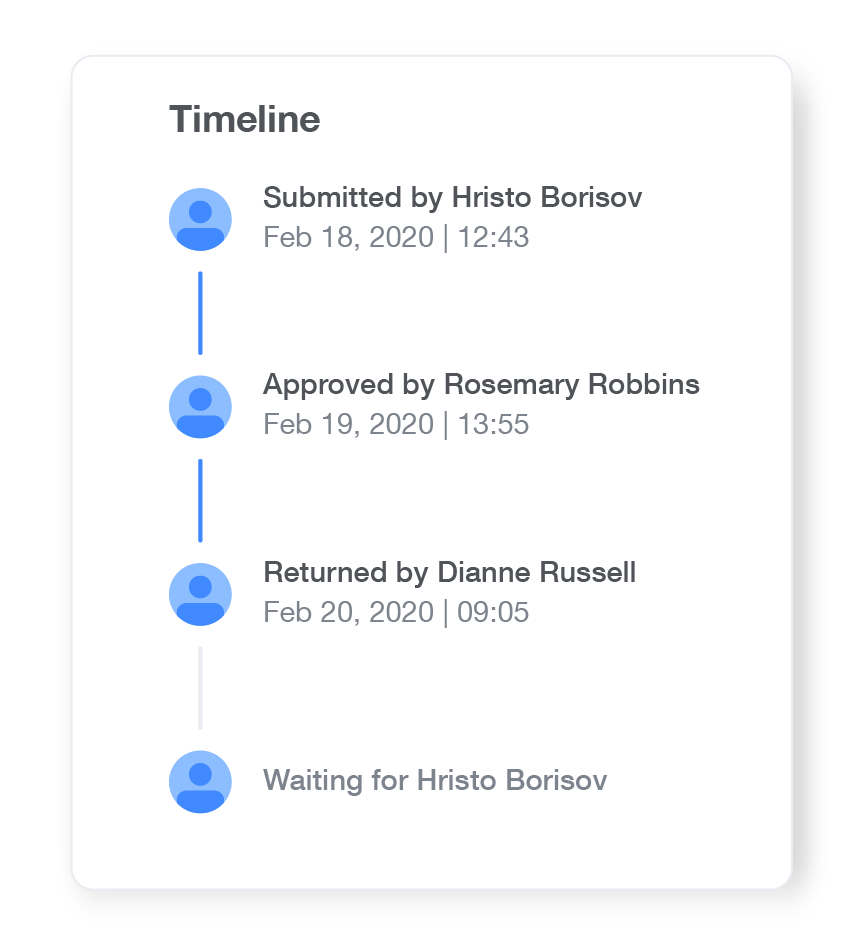 For more information on how to set up workflows for your company, check out our detailed guidelines here.