Stay on top of your spending
in real-time.
Payhawk enables automatic Xero bank feeds as soon as you connect to Xero. Every incoming and outgoing transaction that happens on Payhawk is automatically exported to Xero when the payment is settled. Apart from being available in real-time, this practically eliminates the chance for human error since all payments will be automatically recorded and your balances with Xero will always be synced.
Always push the right data to Xero
When you create an expense on Payhawk, our automatic expense categorization will extract the accounting data needed from the document. In order to make sure that everything pushed to Xero is flawless, Payhawk pushes expenses the moment they are reviewed.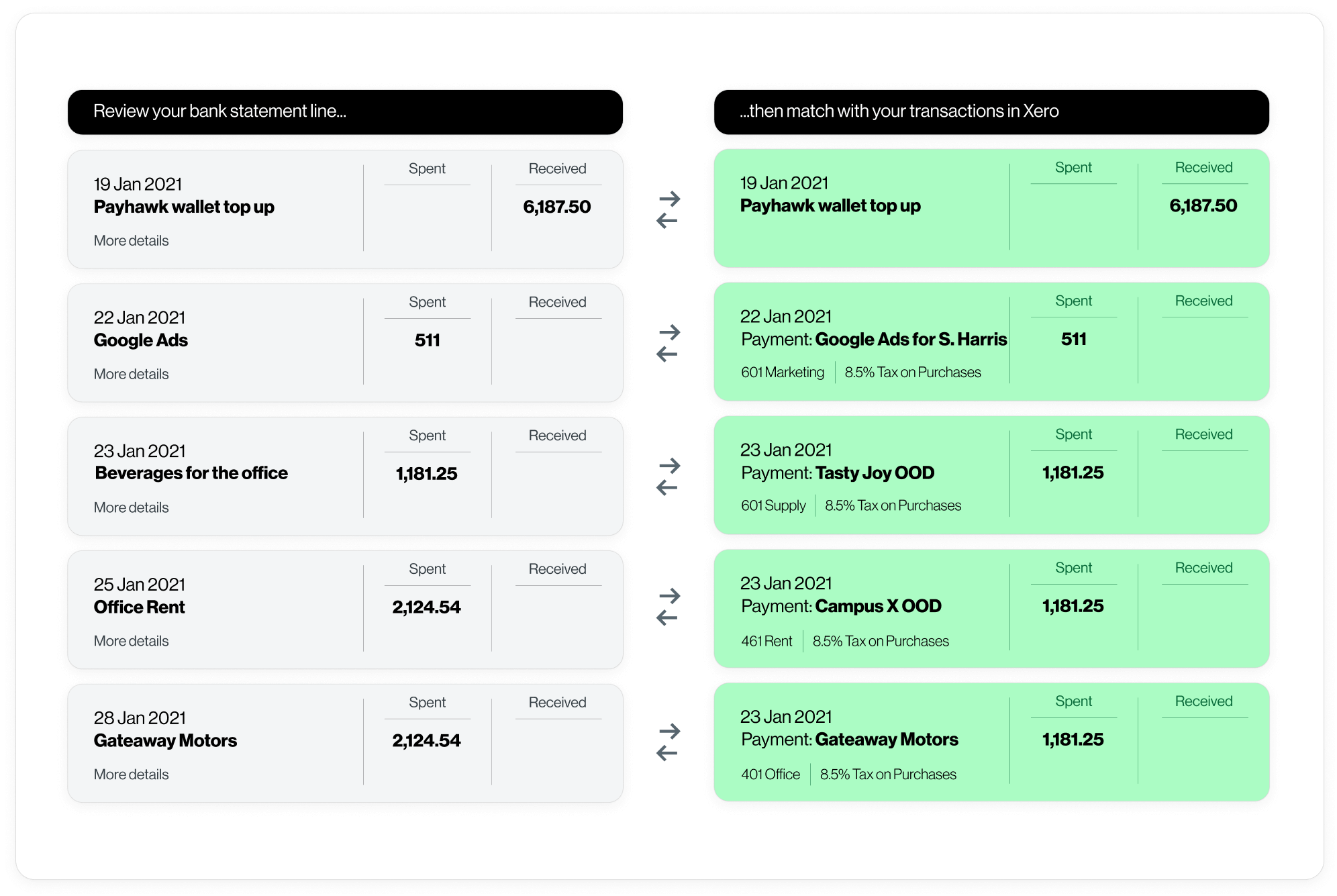 Say goodbye to the giant pile of
expenses at the end of the month. 
Additionally, we've worked closely with the Xero team to prepare a set of notifications that further help you keep your exported data correct. Before Payhawk pushes an expense to Xero, we check for archived accounts, locked dates, connection issues, and duplicate documents and if we spot something out of the ordinary, we proactively let you know how to fix it.
Everything needed for Xero analytics
Payhawk makes it easy for you to get all the important information from each expense effortlessly. When you connect to Xero, Payhawk imports your chart of accounts and lets you map your expense accounts to user-friendly categories. Employees no longer have to be accounting savvy, and accountants will always have the right account code selected. In addition to your expense accounts, Payhawk imports your Xero tax rates.
Payhawk also imports your tracking categories. All of this data is used to enrich our expenses and provide the relevant expense and supplier information to Xero so that you can analyze your spending on the metrics that matter for your
 business.
If you want to find out more about Payhawk, book a demo with us.