Spain was one of the first countries to introduce a regulatory framework enabling companies to keep all of their invoices and receipts as digital documents. Afterwards, many other countries in the EU followed suit.
Going paperless is a big step on the road of digitalizing company spend and expense management. And we're overjoyed to be part of the change.
Just like our German, Luxembourg and UK customers, our Spanish clients now have the option to choose Payhawk for completely paperless expense management. With the flip of a switch, your Payhawk account will include all the necessary information according to the AEAT. 

We do the heavy lifting for you
Every image uploaded to Payhawk is automatically categorized and its data is extracted. Employees and accountants can review the data, the document is timestamped and signed with an electronic signature ensuring its authenticity. Uploading and extracting your data is straightforward and takes just a few clicks. Employees are assisted by our automatic data extraction algorithm which helps them fill in the required fields. If you want to find out more about paperless regulations in the EU, you can check out our take on it.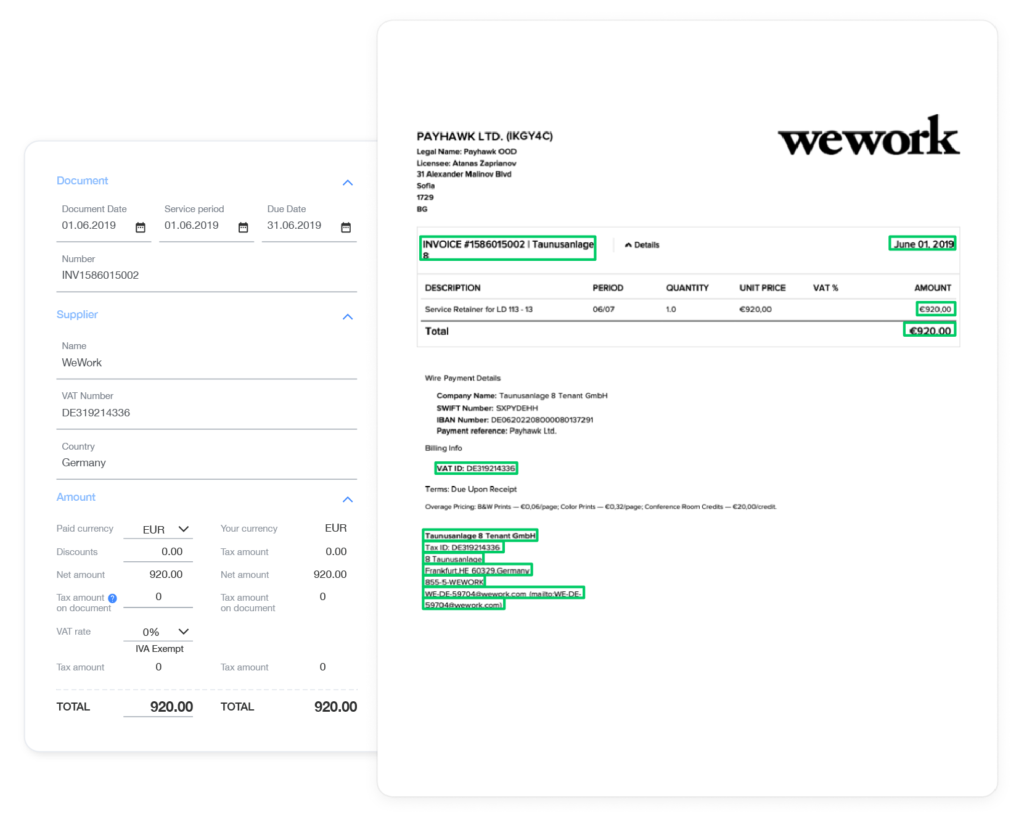 Keeping closed periods closed
When an accounting period is closed, our Archive app lets you lock all expenses and attached images. Each archive that Payhawk creates is permanently locked and cannot be modified in any way. As an added level of security, each archived period and all the expenses are encrypted ensuring that the data is 100% safe and accurate.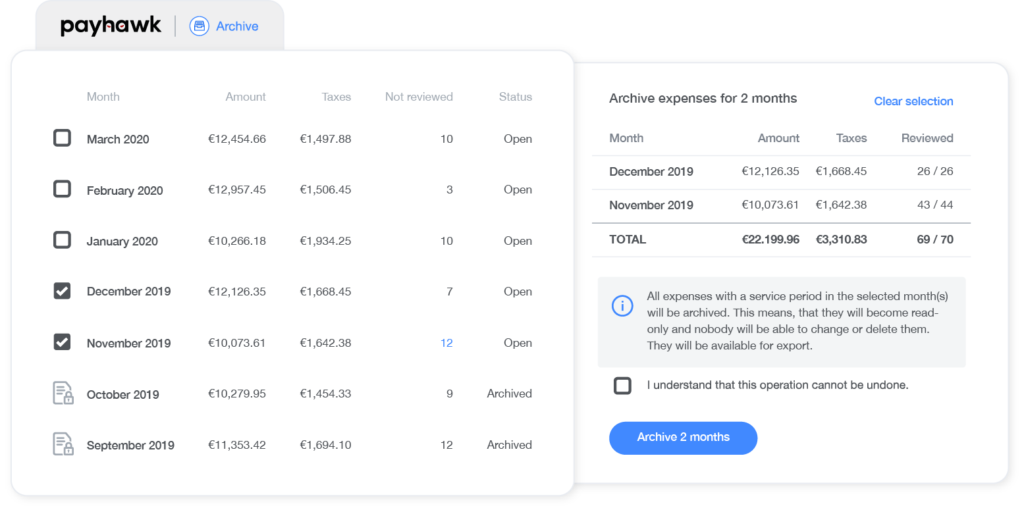 Stop wasting paper, start your digital journey. Book a demo with us.