The NextGen company card is here!
Payhawk issues company cards with built-in spend rules and automated collection of receipts on every swipe.
Schedule a Demo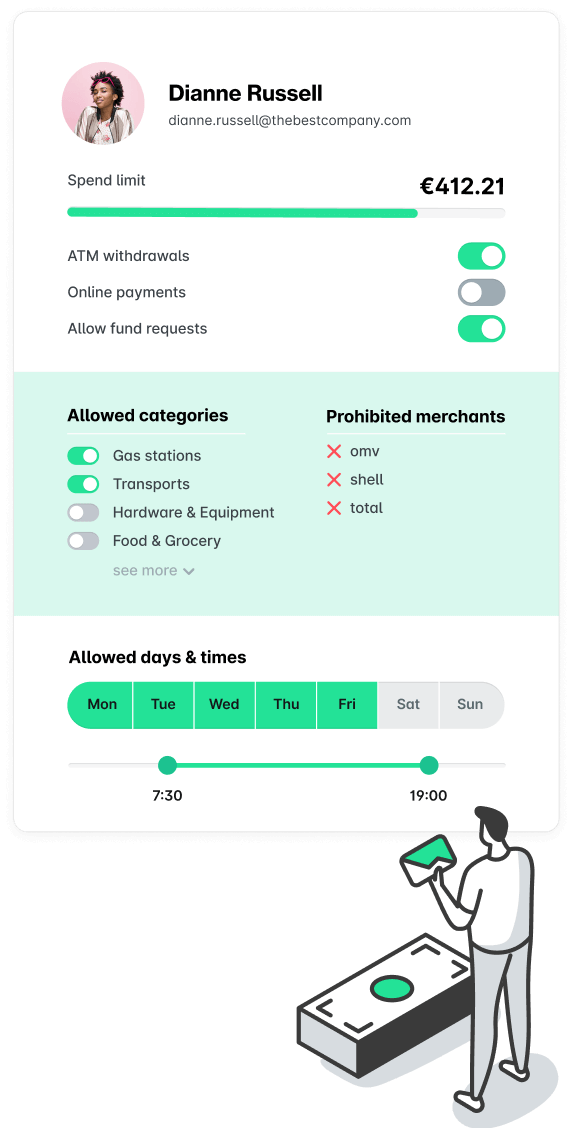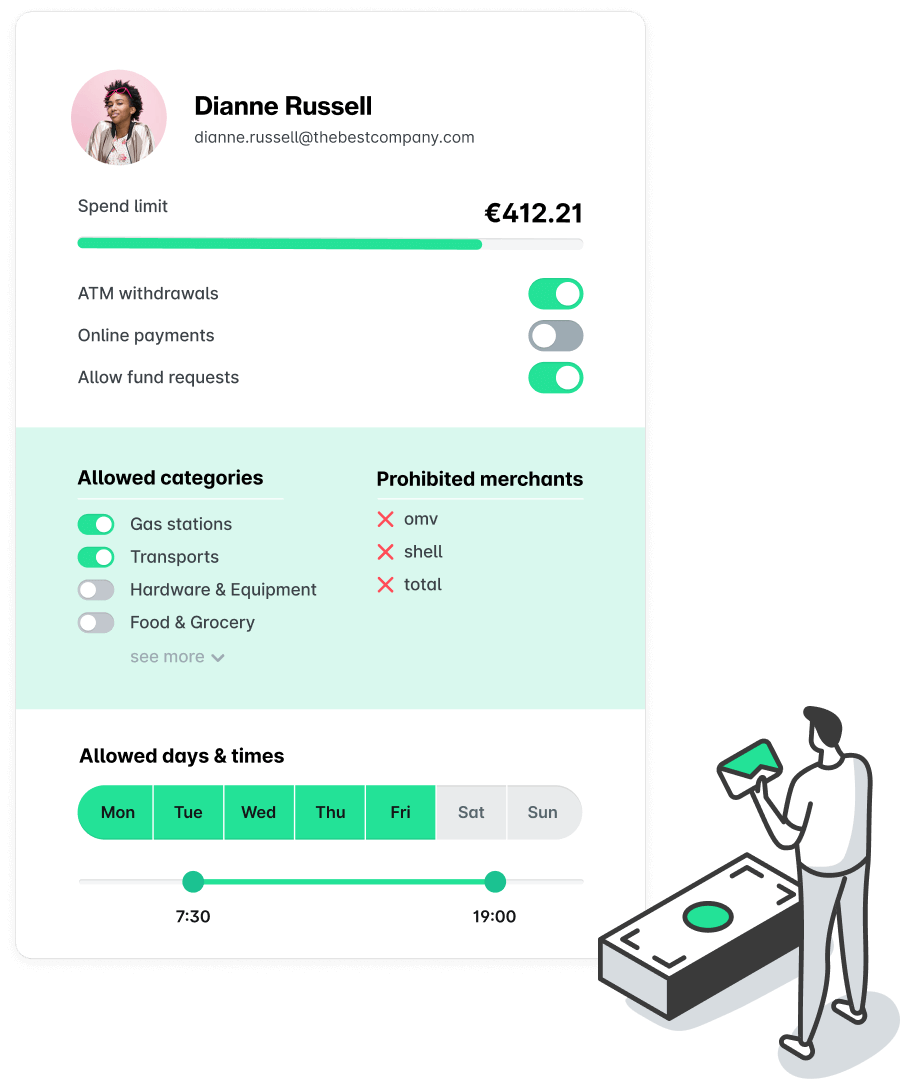 Control
Ultimate control on every swipe
Spend rules are enforced on company credit cards in real-time during every swipe. Set individual spend limits, select allowed categories, special merchants or days
and times when cards work.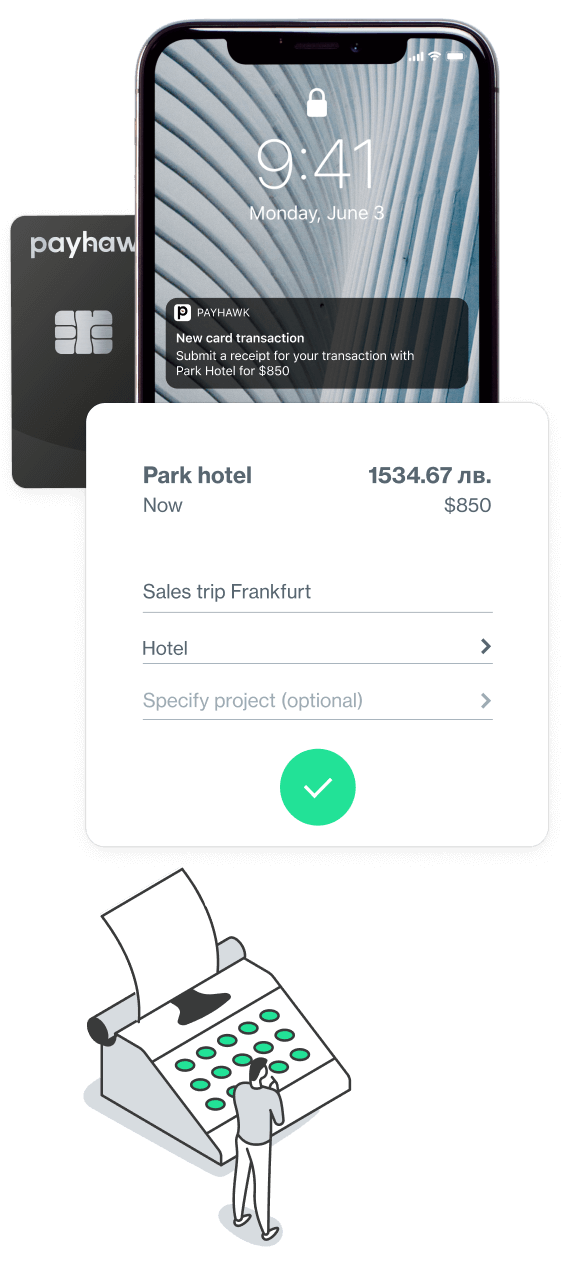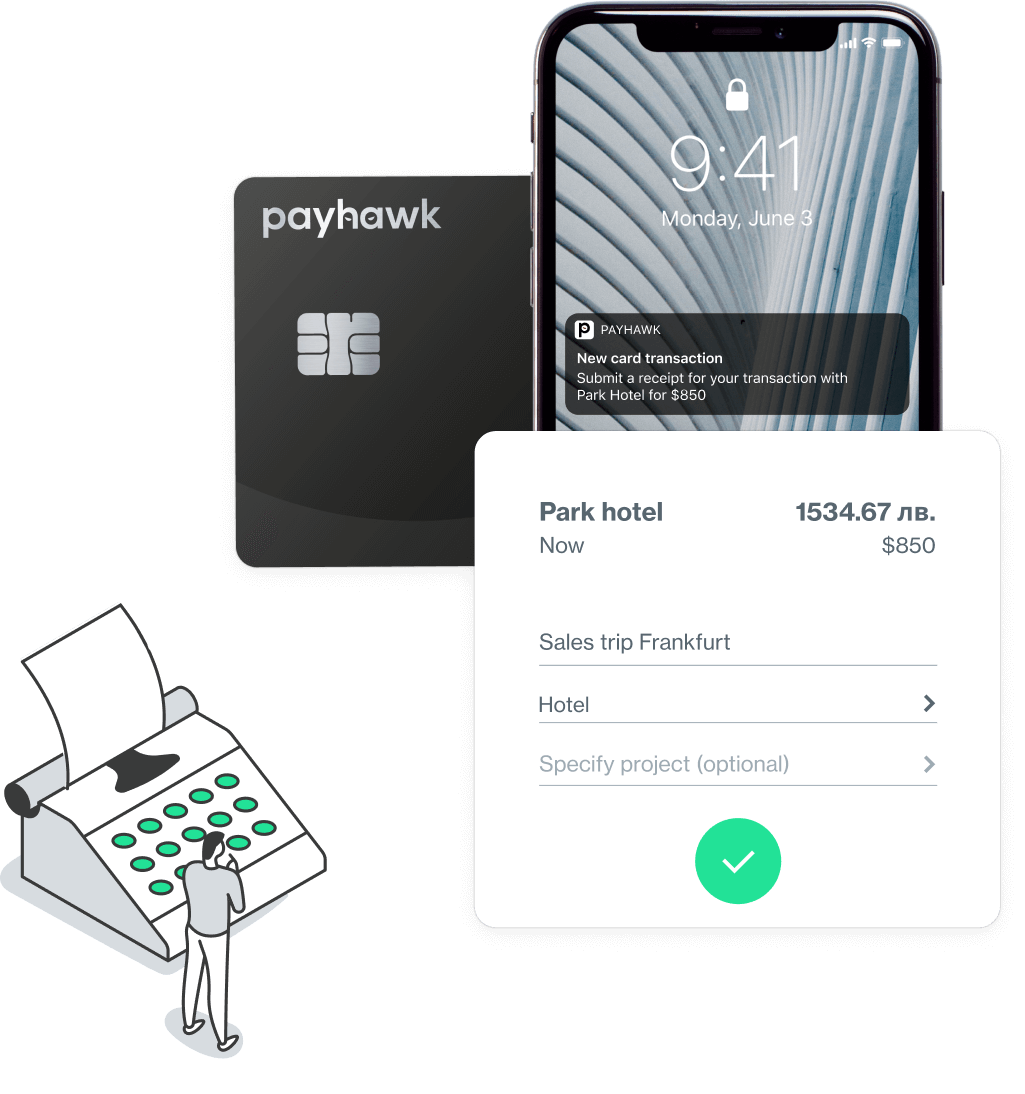 Real-time
Automated collection of receipts
Replace petty cash funds and one-off requests with a company card. Use single process for outstanding bills,
card payments and out of pocket spend that needs
to be reimbursed.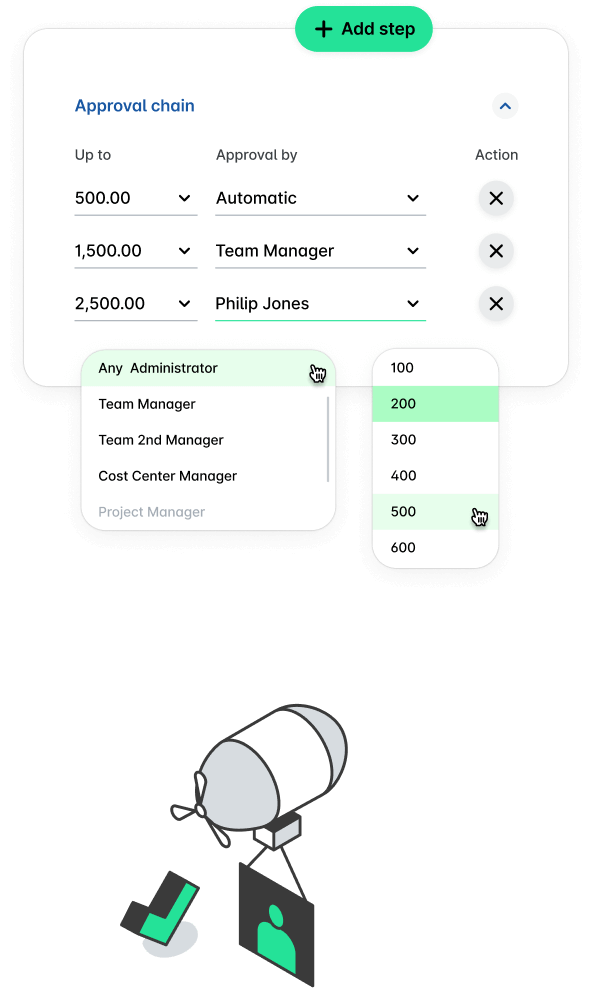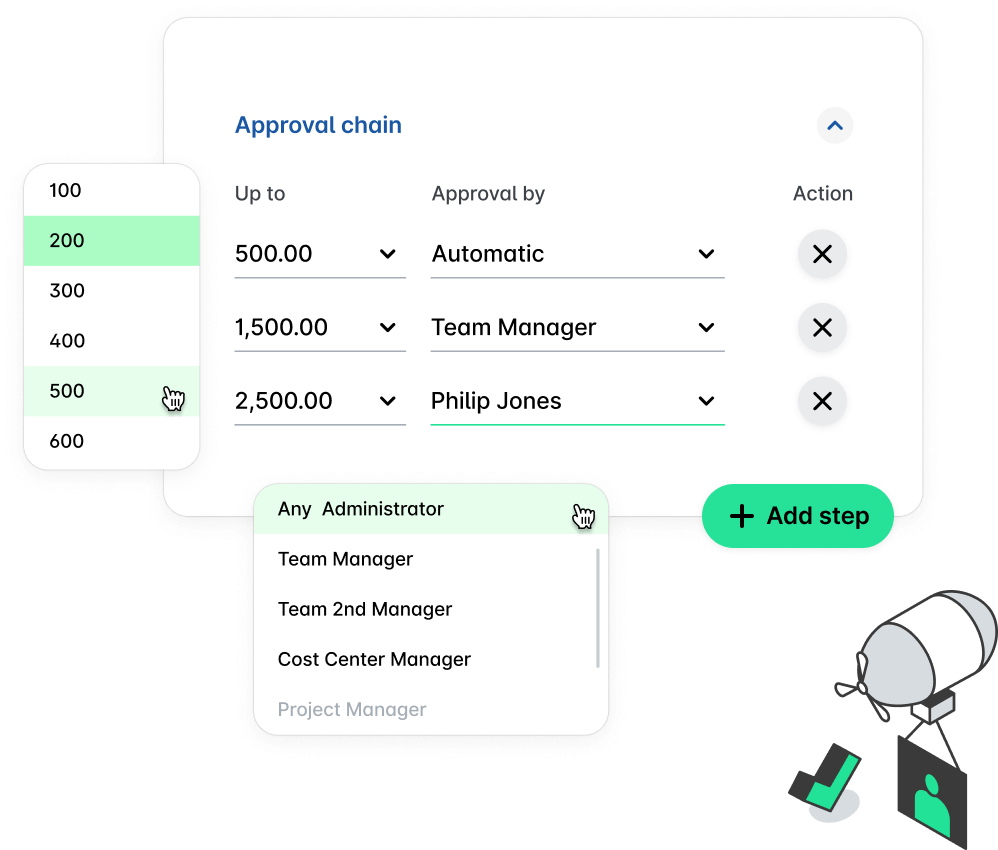 Flexible
Multi-level approval workflow
Re-create your company spend policy and set exact approval flows to manage expenses, payments, and fund requests made by employees.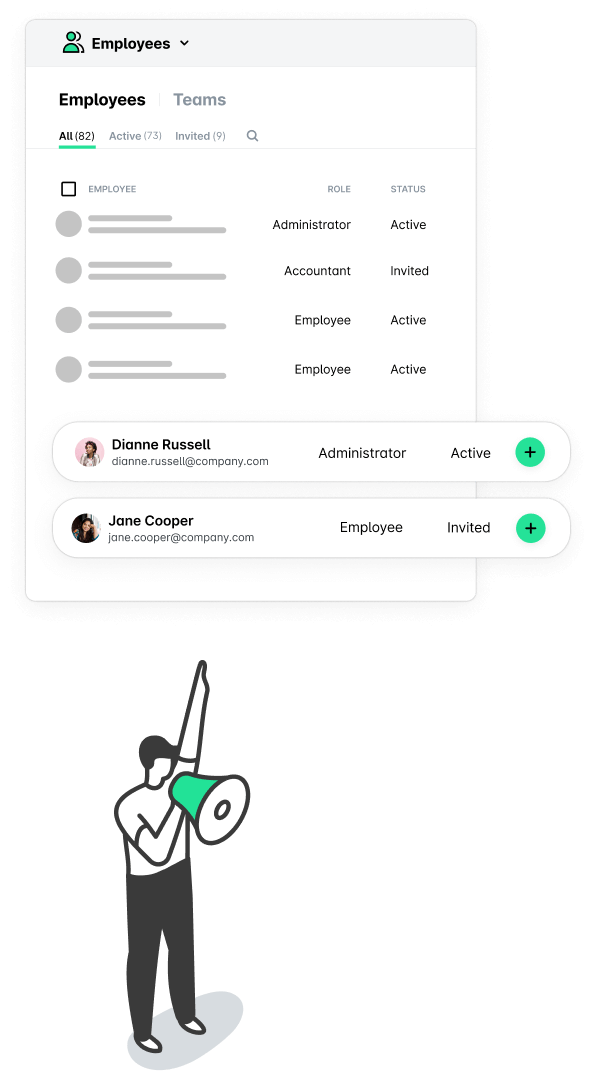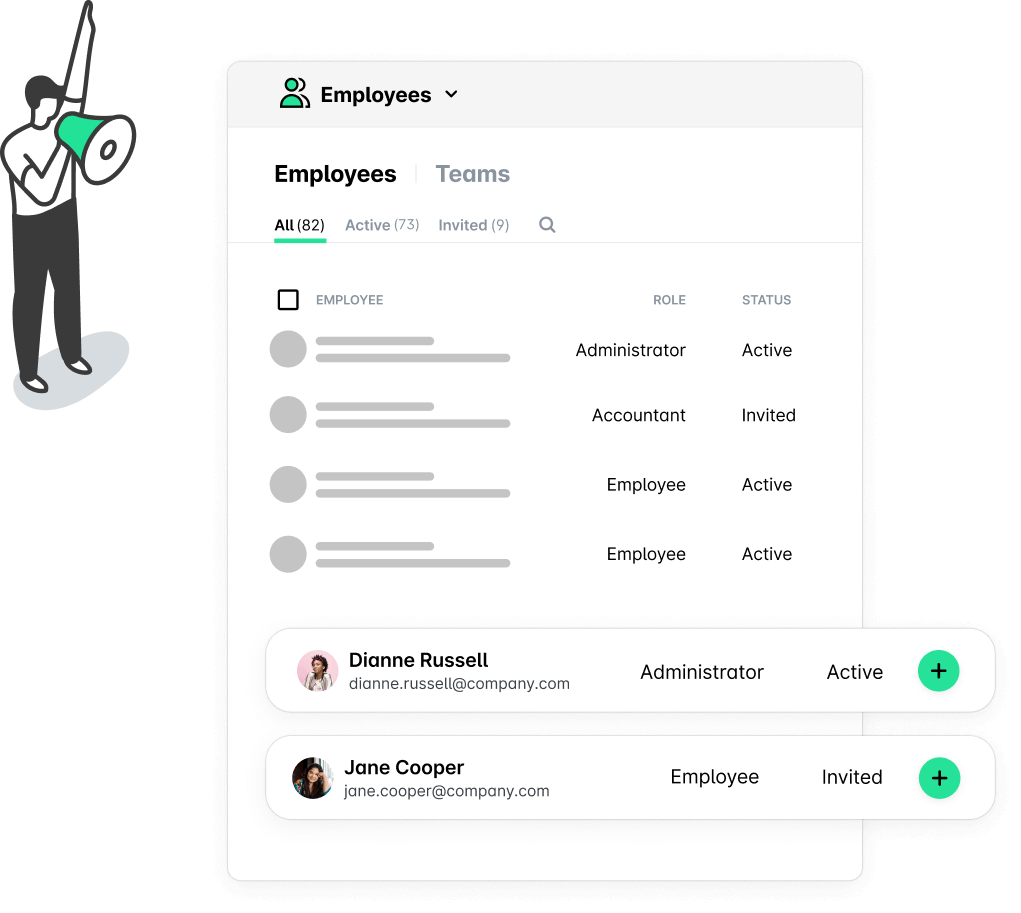 Friendly
Invite the whole team free of charge
Invite all of your team to Payhawk, free of charge. Your accountants have access to all the information they
need to reconcile your month with no extra fees.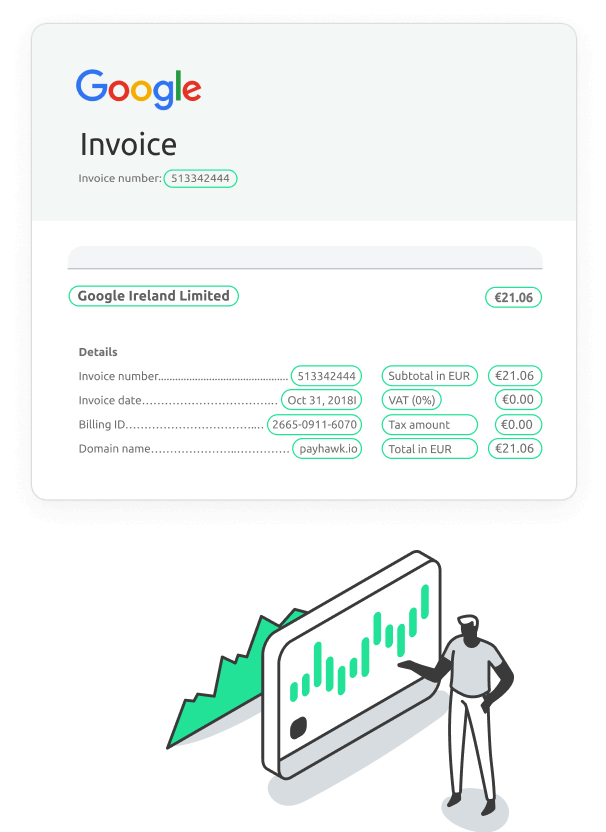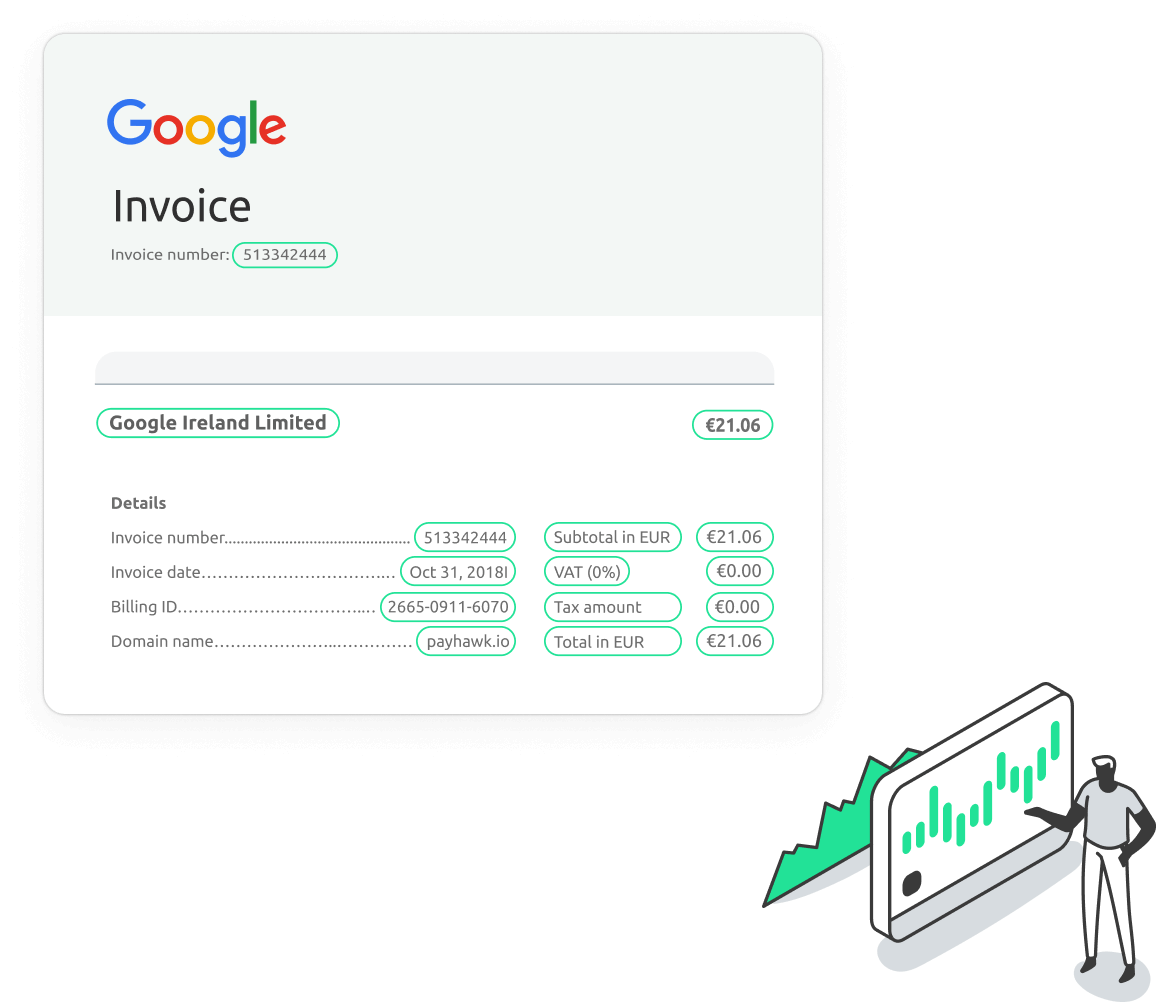 AI-powered
Pre-accounting OCR that reads 60+ languages
Leverage a powerful OCR that reads invoices in 60+ languages to automate the extraction of pre-accounting data for reconciliation purposes.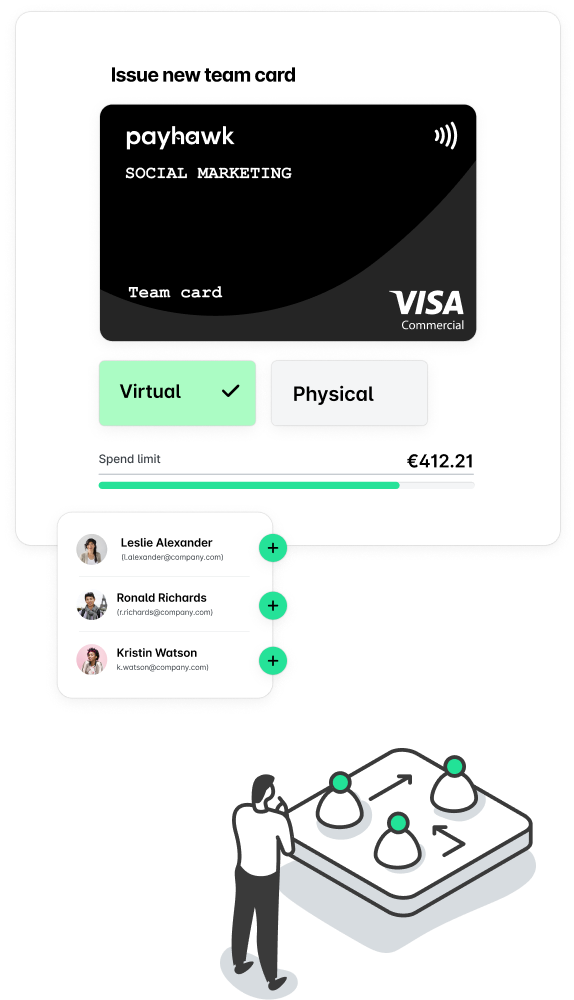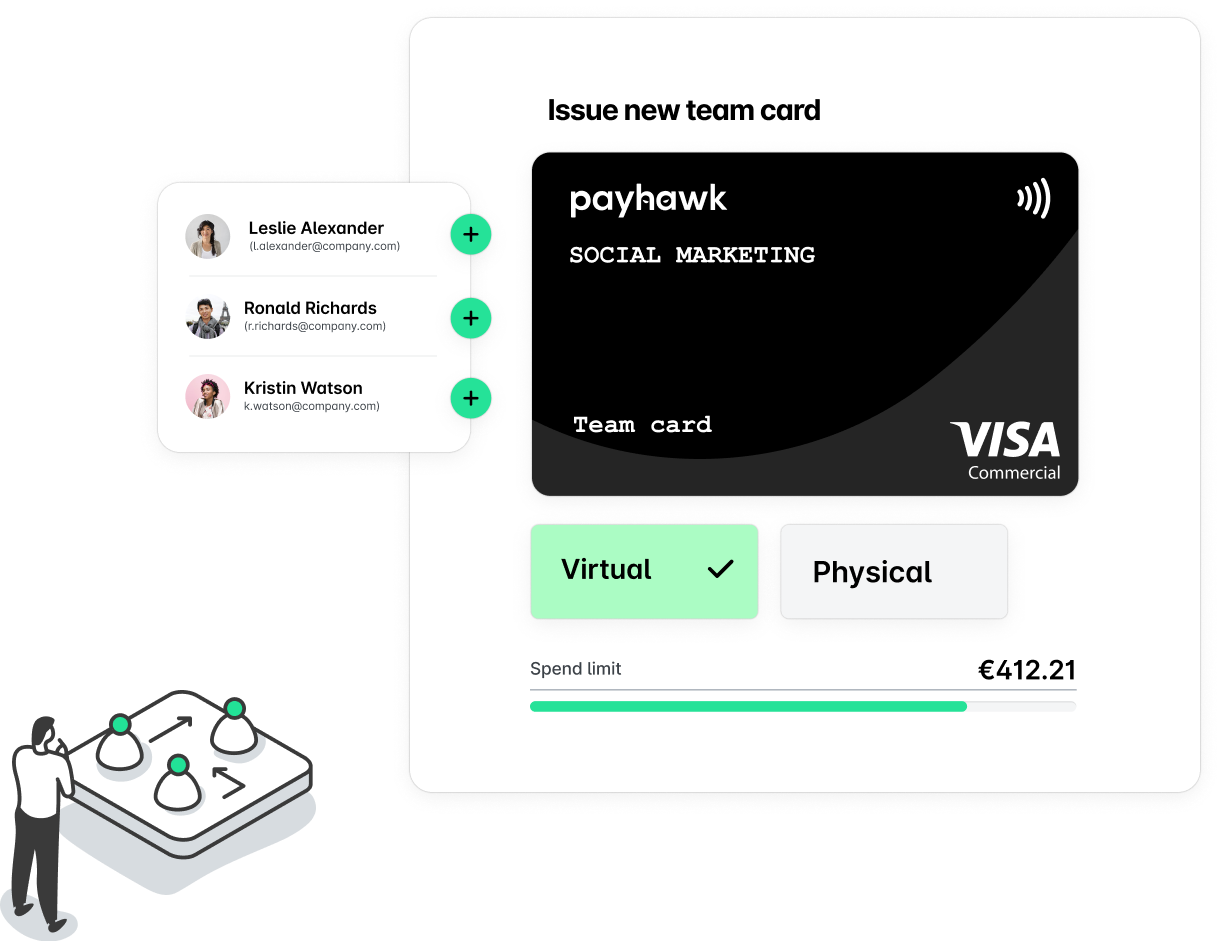 Empowering
Issue new team card
Instead of sharing a company credit card around the office, finance teams can now issue team cards. Each team card comes with a shared budget and a department name while every team member receives a personal card linked to the team card.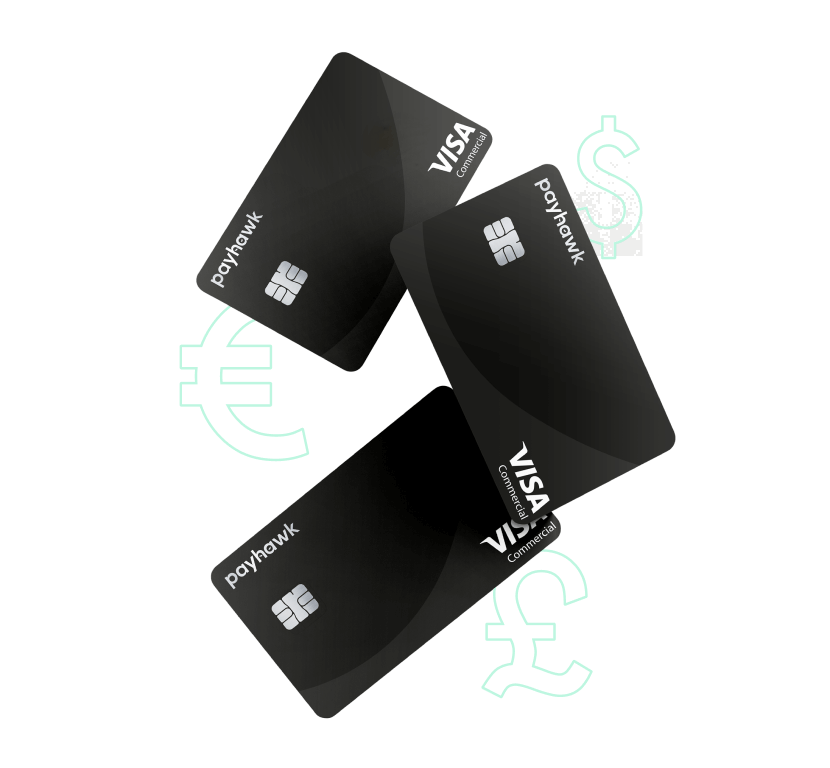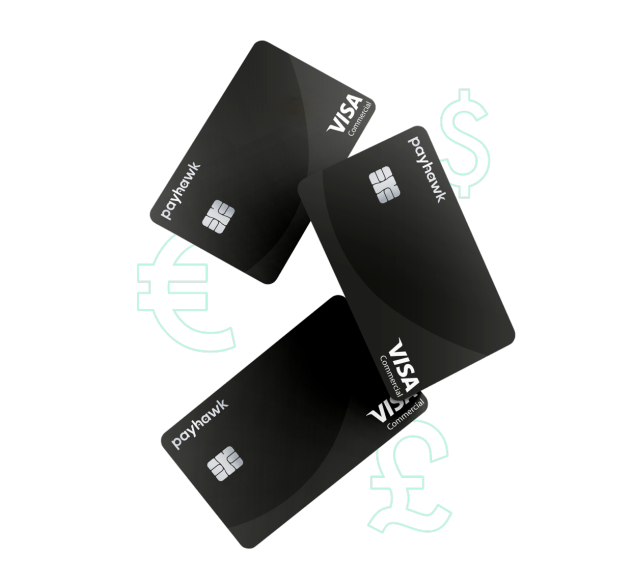 Efficient
Multi-currency cards in GBP and EUR
Avoid paying excessive exchange fees to banks for spending abroad or handling company cards in multiple currencies. Spend with no fees in GBP, EUR and USD, and benefit from a 1.99% exchange markup on all other currencies.
Come for the cards,
stay for everything else
Clients who trust Payhawk
More than 1,000 customers rely on Payhawk
to run their daily business.
See How