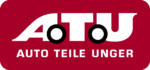 ATU goes cashless with over 550 branches
A.T.U is Germany's Nr. 1 professional chain of auto retail stores and workshops.
Challenges
Control and Transparency
Receipts collection
Features they love
Cards
Real time control
Custom Export

"Payhawk cards are making our 550 branches transparent, flexible, secure, and cashless."
Sebastian Jarantowski, CFO
A.T.U is Germany's Nr. 1 professional chain of auto retail stores and workshops. Founded in 1985, A.T.U now has over 10 000 employees and operates around 550 branches around Germany and Austria, averaging annual sales of €1.3B.
We had the opportunity to talk with CFO Sebastian Jarankowski and hear why A.T.U chose Payhawk to help tackle their financial challenges.
Life before Payhawk
"Digital Transformation is an important challenge for us. Just a year ago we used to transport our Invoices through Germany with two of our trucks. A big problem is dealing with so-called external purchases, especially with over 500 branches and individual cash systems on-site. When buying parts from other companies in the sector, our branch managers would historically always reach for cash. And this would generate a massive amount of paperwork. We have now identified a new solution with Payhawk. Our goals are to streamline processes and save on overhead costs."
Why Payhawk
"We intensively looked for a solution that offers us the flexibility to simultaneously have a card and retain full transparency and control. Both I as CFO and all my colleagues know the problem – in the end, we all end up chasing receipts.
Our biggest challenge is to reduce cash expenses. We do not have any other means of payment available, but we need that flexibility in the individual branches. At the same time, we have to control budgets and allow for a certain level of liquidity. In Payhawk we have found a solution that solves all those problems in our company."
After the test phase
"ATU operates a chain of auto retail stores and workshops. Our branch managers are not necessarily the most familiar with financial tools. In the beginning, we were worried about how our colleagues would cope with the new digital means of payment, receipt uploads, and the portal. We were wondering if the adoption of the product would mean a lot of training and educational materials. But when we collected the cards at the end of the first test phase, we got the best feedback ever – "Why are you taking our cards away? We don't want to give them back."
Payhawk is the solution we have been looking for. We are reducing cash expenses to zero and creating a highly flexible, secure, and transparent working environment. Now we are able to quickly scale our spend processes among hundreds of branch managers."